By: Jessica Oswald, Therapy Coordinator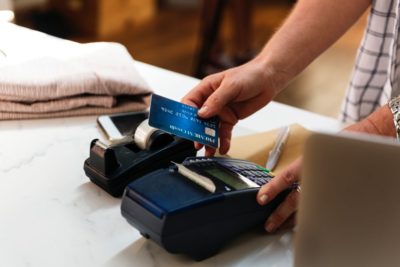 Insurance plans and policies are all different and can be so confusing! Let us give you some basic facts and terminology so that you are better able to understand the jargony language of insurance and third party payers. Keep in mind that therapy services (speech, occupational, and physical therapy) and counseling services are often handled by different departments and often have different rules.
Habilitative vs. Rehabilitative services
Rehabilitative: Services provided to help a person regain previously acquired skills that were lost due to an illness, accident, or injury. For example, therapy to help a child learn to walk again after a car accident would be rehabilitative services. Another example would be a child who experienced oxygen deprivation due to an accident in a pool. As a result, the child has lost motor and speaking skills and requires rehabilitative therapy to restore these skills previously mastered.
Habilitative: Services that help a person learn or acquire skills/milestones not previously mastered. An example of habilitative therapy would include teaching a child how to walk and improve their gait pattern or teaching a child a speech sound they haven't used before.
Deductible: A determined amount of money to be paid out-of-pocket by the patient before insurance will begin covering the payment of services. This deductible amount varies depending on the type of coverage plan. When a deductible is "met," insurance will begin paying some or all of the services. Deductibles can be tricky! Some companies are specific about what services are "eligible" for coverage as well as "eligible" for counting toward the deductible amount.
Co-insurance: Typically a percentage of the cost of services that you will start paying once your deductible has been met. For example, if you have an 80/20 plan, the insurance company will pay 80% and you will pay for 20% of the service.
Co-pay: Is a fixed amount you pay for a visit, typically due the day of service.
Visit limits: This refers to the number of services that can be used during a calendar year. Some policies that have no service limits as long a medical necessity is evident. Others are very limited. Some companies require providers to "make a case" for continued services while other companies will take a hard approach–what you get is what you get.
Hard visit limits: Maximum number of visit limits allowed in a certain period of time, typically a calendar year. These plans do not allow providers to "appeal" for additional visits.
Soft visit limits: The amount of visits initially allotted by an insurance company. Once the soft limit has been reached, providers are able to request additional visits based on documented problem areas and progress through medical necessity. Each company will determine the number of those additional visits. Providers are often able to complete multiple requests for additional visits within the calendar year.

What you can do?
If you or your child are beginning therapy or counseling services, there are a few things you will want to know about your policy. The best way to obtain this policy specific information is to call the member services number located on the back of your insurance card. To make the process easier, we have provided you a list of important questions to ask:
Does the plan require a pre-authorization or physician referral?
Is Rehabilitative therapy covered by this policy?
Is Habilitative therapy covered by this policy?
Does this policy have a deductible? If so, what is the deductible?
Is an in-network referral necessary?
Does this policy require a prior authorization?
How many visits are allowed per year for each discipline (i.e. OT, ST, PT, Counseling)?
Is the evaluation included in the allowed visits?
Are these hard or soft visit limits?
Is there a copayment? If so, what is the copayment amount per visit?
Is there coinsurance? If so, what is the coinsurance percentage per visit?
Many clinics offer a private pay rate if your insurance plan does not cover these specific services. The billing department at Red Door is very knowledgeable and are happy to host any questions you may have about insurance policies and related coverage: 701-222-3175.